| | |
| --- | --- |
| Spesoft ShoutOff | Spesoft ShoutOff is a high quality freeware application that allows browsing, playing and recording of shoutcast radio stations. It is completely configurable, supports recording at any quality to ogg and mp3. Its fast and easy to use although is completely configurable. Has support for automatic online shoutcast directory updates and product updates direct from Spesoft. It is intuitive i.e. can play your last station on start-up. It supports favourites. Automatically filters shoutcast stations to only list high bit rate stations. Features multithreading so recordings starts instantly and your not held up while stations are loading. Its optimized to use as less resources as it can, and its a clean application that does not update your system folders or registry. |
Please support software developers such as Spesoft that provide free software, and encourage future support, availability and enhancements to ShoutOff.
Click Here to donate in British pounds.
Click Here to donate in US Dollars.
There is a forum here which is for support, questions, requests, comments and anything else for ShoutOff.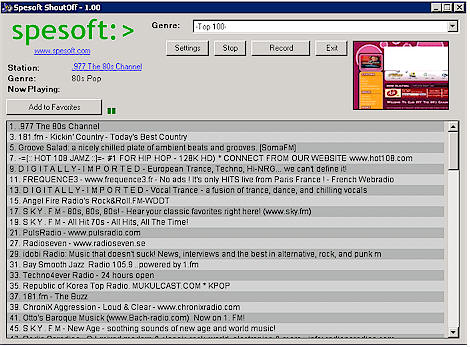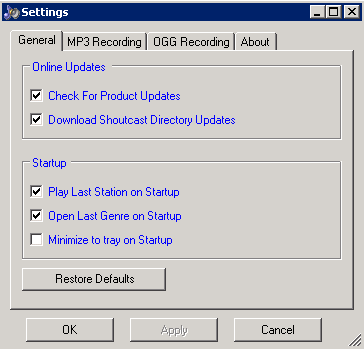 Version history:
13th May 2011:
Updated stations, updated audio libraries, leaner interface.
23rd October 2006:
Initial release.