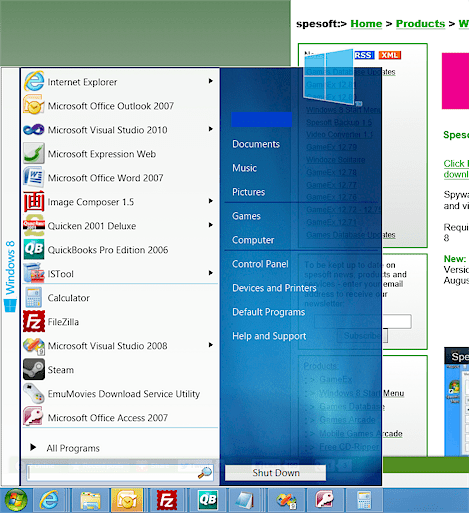 Enhancements/Releases:
Version 1.4 - 2nd May 2013
Now optimised to work over remote desktop.
Version 1.3 - 2nd March 2013
Added Polish translation submitted by Gall.
Version 1.2 - 26th December 2012
Now features a settings application to change font and ICON size.
Caches ICONs to improve performance.
Version 1.1 - 10th September 2012
Настя К contributed a Russian translation. Thank you.
Fixes not reading translation files.
Added a "Remove" item to the right click menu.
Version 1 - 29th August 2012
Initial release.
Full support for 10 languages has been implemented however the actual translations have not been done.